Experience it for yourself
The best way to decide if a college campus is right for you is to visit. We are excited to welcome you to our beautiful campus to experience what life is like for CUW students. We offer personalized and group options to suit your needs. Whatever visit you choose, we will ensure you get the information you need to make the best college decision for you. Learn more about our different visit experiences below.
Personalized Campus Tour Experience
Personalized campus tours are available throughout the weekdays. Our daily campus tour experience consists of a guided tour of our scenic campus including stops at two residence halls, with important admission and financial aid information following the tour. You can request optional appointments with faculty, athletic coaches, or other campus partners who can help you explore your interests. For those visiting in the morning, we invite you to attend our daily 9:30am chapel service before your tour. A complimentary lunch is available after the morning tour or before the afternoon tour.
Saturday Experience
Can't make it during the week? Join us on Saturdays! Although our faculty are not available on the weekend, a student panel led by our Student Ambassadors will be.
---
No matter which option you choose, you can expect to be on campus for at least two hours, with an additional 30 minutes for each added appointment. To help us make the best of your visit, advance registration is required.
Upcoming Visit Days
Just starting to explore your options? Visit Days are a great way to step into life at CUW for a day. Interact with current students, professors, coaches, and our amazing Admission team; you'll have a day full of friendly Concordia faces.
Visit Day
March 24th
Our Visit Days are open to every type of student and is the perfect opportunity to experience an all-inclusive view of student life. We'll show you campus and more during this four-hour visit. Sign up here.
Athlete Visit Day
March 31st
Calling all student athletes! During this five-hour visit, you will have the opportunity to meet with a coach and learn more about our resources available to student athletes. Sign up here.
Junior Visit Day
April 21st
Jump start your college search process at CUW. We'll provide ample opportunities to learn about academic, social, and spiritual life; you decide which sessions are of most interest to you. This four-hour event is offered exclusively to high school juniors. Sign up here.
Homecoming Visit Day
TBD
Join our campus community for Homecoming at CUW. This is a great opportunity to experience campus life at its fullest. Individual appointments with faculty are not available during this visit, but a student panel led by our Student Ambassadors will be. Stick around after this three-hour visit to participate in the Homecoming festivities, free-of-cost.
Multicultural Visit Day
TBD
Multicultural Visit Day is an opportunity for students of diverse backgrounds to learn about CUW's resources specific to them. During this four-hour event, learn more about campus life from our student panel with additional presenters from our Office of Multicultural Engagement and the International Center.
Taste of Concordia
TBD
Enjoy a sampling of campus at this three-hour group visit event designed to give you a preview of life at CUW. Choose from a morning or afternoon session, each featuring a faculty panel. You'll be sure to enjoy a sweet treat during your visit.
Group Visits
Group visits consist of a student-led campus tour and a presentation about admission and financial aid. Consideration is given to groups of high school students who wish to visit CUW on Tuesday, Wednesday, or Thursday. We do not offer group visits for grades K-8. Group tours are not offered on Mondays, Fridays, or weekends.
Questions?
If you have any questions about your visit to Concordia, please contact our Events & Visits team at 262-243-4300 or visitcuw@cuw.edu.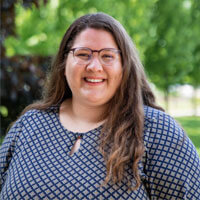 Cassandra Chmielewski, M.Ed.
Admissions Visit Coordinator
262-243-4560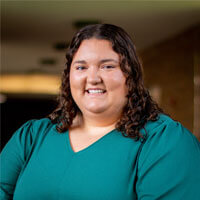 Lydia Nuechterlein
Visit Operations Coordinator
262-243-2113