Make it a career to teach, lead, and mentor children
Preparing teacher candidates with clinical field experiences and coursework to teach 4K-9 students in English, mathematics, social studies, and science.

Gain the confidence and skills to focus on developing the mind, body, and spirit of each student as they progress throughout their academic career.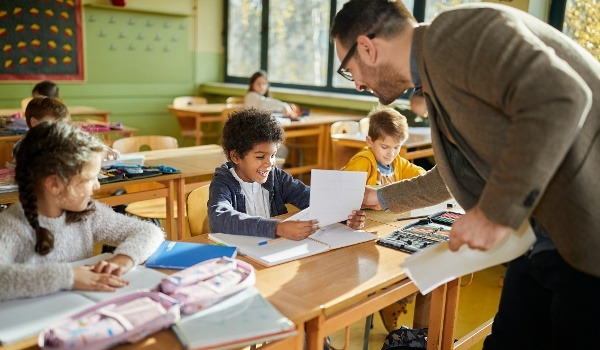 Elementary Ed Overview
The schools and the classrooms you will be teaching in are the optimal place to learn. That's where you gain valuable first-hand experiences, and develop the knowledge, skills, and patience to teach 4K-9 students. 
In the first two years, you will have three clinical experiences that provide the opportunity to observe and aid classroom teachers. Each of these clinical experiences has a different focus to establish a solid foundation for your teaching career.
General teaching and learning strategies
Cultral settings
Special education
As a teacher candidate, you will teach and assess one or two elementary students in reading and writing during your sophomore and junior years. In the semester before student teaching, you will teach math and science with one or two partners and have a week long pre-student teaching experience.
The elementary education department focuses on flexibilty with the majors, minors, and concentrations that we offer in the School of Education. Discover what meets your interests, talents, and passion to teach, mentor, and help students navigate their early academic years.
And when it comes to student teaching, you have the opportunity to do that internationally or outside of the immediate CUW geographical area. We are one of a few universities to offer a Compassion Care Certificate which features work with comfort dogs while teaching you trauma-informed practices and social-emotional strategies.
Accelerated Bachelor of Arts in Elementary Education
This 3-year online bachelors degree in elementary education program offers accelerated courses toward teacher licensure.
Bachelor of Arts in Elementary/Middle School Education (Middle Childhood through Early Adolescence)
Whether you wish to teach in a public school or in a religious school setting, our bachelor's degree in elementary/middle school education program is an ideal fit for you.