The online photo submission process allows you to upload your own photo for your Falcon OneCard account.
Your photo is one of the most vital parts of the ID request process. We want the best YOU displayed on your Falcon OneCard, but we also want to be sure we can clearly identify you. Please review the following guidelines below before submitting your photo.
Please note: You will not receive a new card if you submit a photo online. Please see the Getting your first OneCard or Card replacements sections to receive a physical ID.
Have a question? See our Photo Submission FAQ.
Online photo submission instructions
Go to the OneCard website
Login with your Student ID# and password
Next click on the Menu (three lines), and then "Account", and lastly "Upload Photo"
Then, click on the "Upload" button to select your photo
After it shows your photo, click "Crop and Rotate" to crop it down to head and shoulders
When you are finished, click "Submit"
Wait for an email approving or rejecting the submitted photo; after it's been approved, your photo will appear on the account
Photo guidelines
Falcon OneCard ID photos must:
Be in color with normal contrast and lighting (no filters)
Be recent (within 6 months) with only one person in the photo
Include a natural or neutral expression/smile
Have the head and chin facing forward, looking straight into the camera
Have the face and eyes clearly visible, without a shadow
NOT have a hat, scarf, costume or sunglasses (exceptions may be made for religious purposes)
NOT have red eye or a glare in the eyes and or glasses
Have a background that is solid grey, tan, white, or similar color (NOT black or fluorescent and NO patterns, creases, corners or wildlife/nature)
Be cropped showing top of shoulders and full head.
Minimum pixel requirement is 700px wide by 933px tall
Background Remover Tool
Have a photo that you love but the background doesn't fit our guidelines? Use this online tool.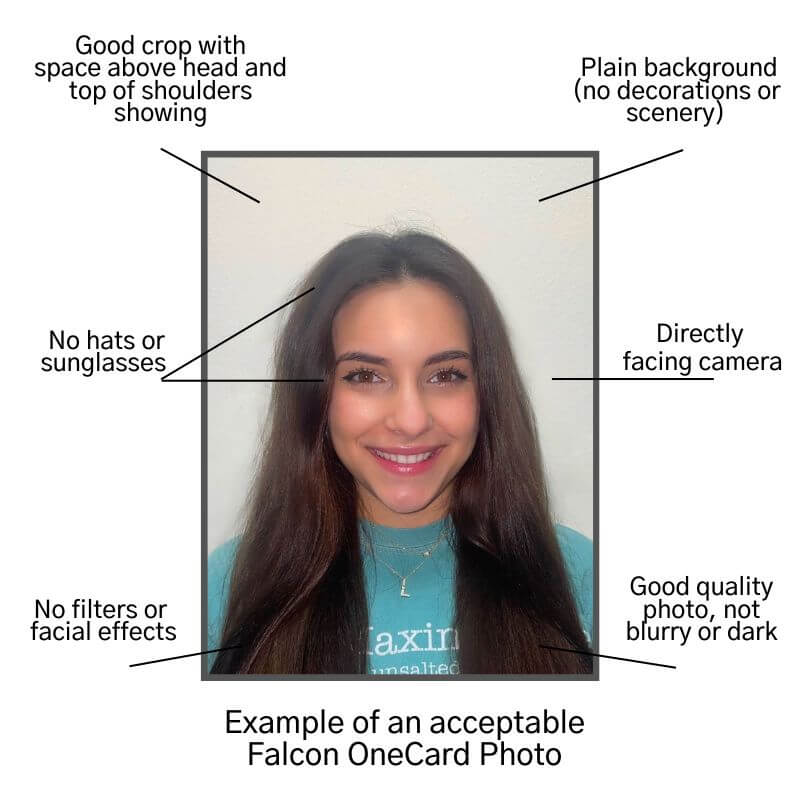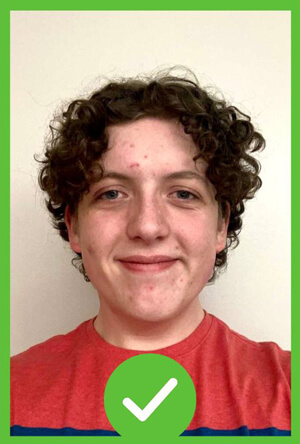 Acceptable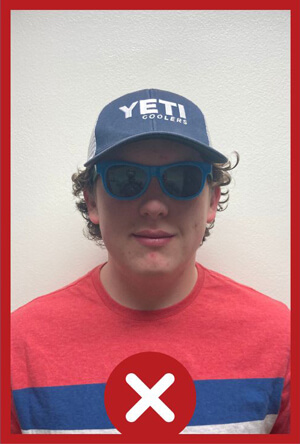 No hat or sunglasses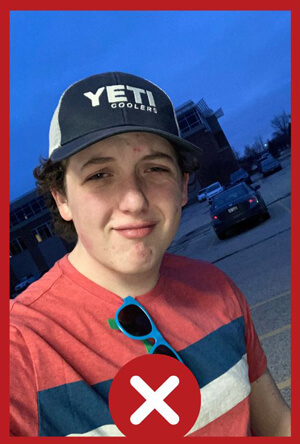 Background not solid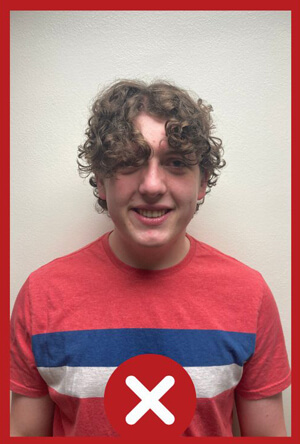 No hair covering face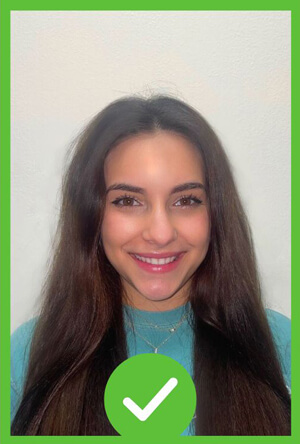 Acceptable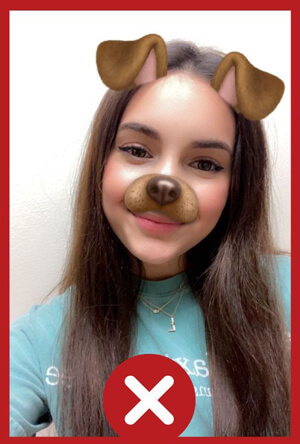 No filters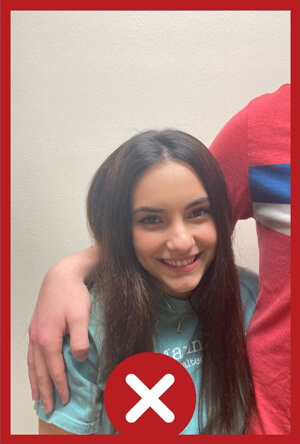 No cropped group photo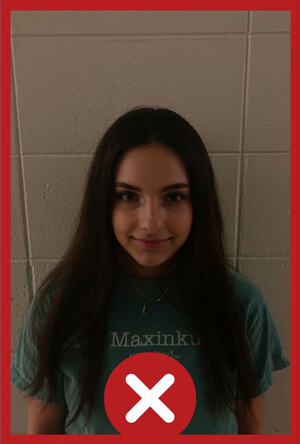 No improper lighting