Sports aren't only for athletes
The sport and entertainment industries are critical pieces of our economy, with billions of dollars being generated every year. It should come as no surprise that is is also a rapidly growing and fiercely competitive field! This program is intended for students who wish to work with athletic organizations, athletes and entertainers, and world-class facilities in positions of influence.
Quick
Facts
Faith-based
We are committed to engaging your mind and spirit for service to Christ in the church and the world.
Our graduate certificate in sport and entertainment business, which consists of 15 credits of executive level business training, let's you pursue a variety of careers in athletic and entertainment management. The curriculum is current, engaging, and challenging – with courses and experiences designed under the guidance of a professional advisory board consisting of industry practitioners – to help you further develop your fundamentals, skills, and character to give you the best chance of thriving in a competitive industry.
During this program you can expect to work with industry pros, networking with and learning from experts in professional and amature sports and entertainment, along with business people who work within the innumerable sub-professions tied to these industries. But nothing beats hands-on experience! If you display consistent professional and personal growth, you could earn intensive field experience opportunities at major events like the Rose Bowl, Final Four, Frozen Four, College World Series, COPA, and even the Super Bowl. That's what we like to call a win/win.
Courses will focus on critical analysis, solution development, innovation, analytics, finance, teamwork development, leadership growth, and more. And how will you learn these crucial things? Through lectures, guest speakers, academic service learning, field experience, online/social media resources, and new technologies. So while the athletes are hitting the field, court, et al., working their butts off to make it to the next level, you'll be setting yourself up for a long, successful career in sports and entertainment by hitting the books. Not bad.
In addition to our main and online campuses, Concordia has nine center locations which offer accelerated undergraduate and graduate programs close to where you live and work.
Appleton
Beloit
Green Bay
Kenosha
Madison
Mequon
Midtown
Miller Park Way
Waukesha
Graduate Application Steps
These programs have a minimum undergraduate GPA requirement of 3.00.
Admissions Process for Graduate School
Application (Please Submit the Following):
Application form available at: www.cuw.edu/apply
Non-refundable application fee
One page essay describing your reason for obtaining a graduate degree
Résumé of your education and employment experience
Two signed letters of recommendation using the Recommendation Form (recommendation letters on letterhead may also be submitted)
All official transcripts leading to your bachelor's degree
Please note:
Graduate entrance exams such as the GRE are not required
If you have completed graduate level classes in the last seven years and wish to have them evaluated for possible transfer, please contact your admissions counselor for more information on transferring graduate credits
International students should contact the Office of International Student Services at international.admissions@cuw.edu for additional application requirements

Evaluation
When an applicant's file is complete, the file is forwarded to the Admission Committee for review.


Admission
If the student is admitted, an acceptance letter will be mailed to the student and the student's Falcon One Student ID number. Password information to access my.cuw.edu will be sent separately from the Information Technology office. Your advisor will be able to give you information regarding completion of the required student orientation before you begin your first class.
Non-Degree Seeking Graduate Students
Please complete the Non-Degree Application at www.cuw.edu/apply
Non-degree applicants only need to submit an application to begin admission review; however academic transcripts may be requested to complete our review
Contact Us
For additional information, please contact the Graduate Admission Office at graduate.admission@cuw.edu or 262.243.4300.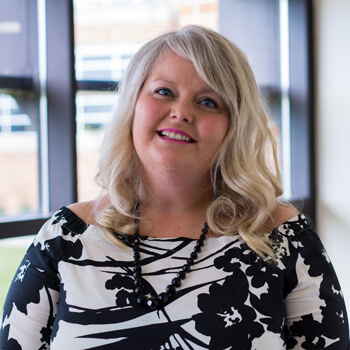 ---
Education
EDD - Leadership Administration, Concordia University Chicago (2017)
MBA - Sport Administration, Canisius College (2002)
BS - Sport Management, Brock University (1999)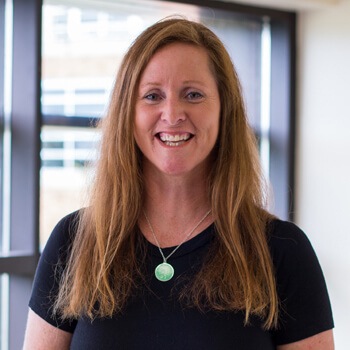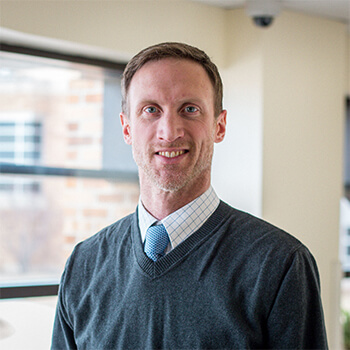 ---
Education
MS - Sport Management, Cardinal Stritch University (2010)
BS - Sport Management, University of Wisconsin - Parkside (2003)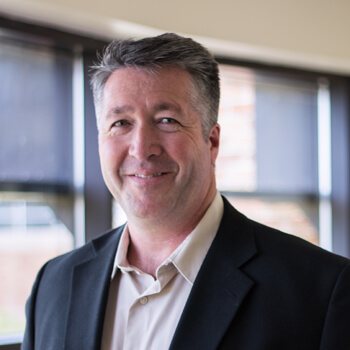 ---
Education
Ph D - Leadership, Learning and Service in Higher Education, Cardinal Stritch University (2020)
MS - Sport Management, Cardinal Stritch University (2010)
BS - Agricultural Journalism, University of Wisconsin-Madison (1992)
---
Research Interests
Professional Networking in Sport & Entertainment
Leadership through Change
---
Teaching Interests
Sports & Entertainment
Event Management
Connect with a Counselor
Please select the area that best describes you from the options below.