Welcome to CUW, Future Falcon!
Your college orientation is an essential piece of your overall success as a student, which is why we're thrilled to guide you through your Uncommon Orientation experience. This is not the same college orientation that your siblings, parents or even friends may have had; our Uncommon Orientation will allow you to get acquainted with CUW, gather wisdom from upper-classmen, faculty and staff, and empower you to play an active part in creating your academic schedule.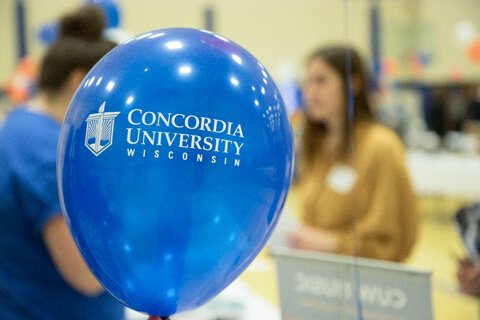 ---
Your Uncommon Orientation consists of the following:
Online Orientation
Academic Advising & Registration
Falcon Days (only for Fall-start students)
Fall Welcome Weekend (only for Fall-start students) or Winter Orientation (for Spring-start students)
Completing all phases of Orientation will ensure that you are prepared not only for your first year at Concordia, but for your entire experience as a Falcon. Your Admission Counselor and Academic & Career Advisor will walk alongside you each step of the way, so don't hesitate to reach out with questions. We're excited to get started, and once again, welcome to Concordia!

Parent & Family Engagement
Parents and family members – we did not forget about you! We also have an online orientation, specific to parents and families, that will provide you with important information on supporting your student in this transition to college. Details regarding access to your online platform will be sent to the "parent" email address you include in your student's Academic Advising & Registration form.
Questions
If you have any questions about your Uncommon Orientation experience, please contact New Student Programs at NewStudent.Programs@cuw.edu.