Welcome New & Transfer Students!
You've attended Admitted Student Day, Summer Orientation, submitted your housing forms, and registered for your classes - the last piece of your transition to becoming a CUW Falcon is Fall Welcome Weekend! During this 4-day experience, you will:
Meet new friends
Get comfortable on campus before classes start
Learn about all the great activities you can take part in
Enjoy beautiful Lake Michigan
Learn about academic expectations and university conduct
Attend worship service
Get ready for what could be some of the greatest years of your life
Have a ton of fun
And much more!
This year, Fall Welcome Weekend will take place on August 26
–

29, 2021.

This event is required for all incoming undergraduate new and transfer students, so mark your calendars now and get ready for an unforgettable start to your CUW career. Parents and families are welcome to attend the first day of programming during Fall Welcome Weekend (August 26th, 2021). Below is an overview that outlines each day's events and activities. You'll also be able to view the schedule on the CUW App.
Student Schedule
Family Schedule
Family members, guests and relatives, you are invited to attend the first day (Thursday) of Welcome Weekend! The Friday – Sunday schedule, however, will be solely for new and transfer students.
Thursday, August 26
| | | |
| --- | --- | --- |
| Time | Event/activities | Location |
| 9:00am-3:00pm | Residential Check-In & Move-In | Various Residence Halls |
| 9:00am-4:30pm | CUW Offices Open | University Offices |
| *2:00pm-3:00pm | The CUW Experience | Chapel of Christ Triumphant |
| **3:00pm-4:00pm | College Transition Student and Family Reception | Albrecht Lounge |
| 4:30pm-6:00pm | President's Picnic | Chapel Courtyard |
| 6:00pm-6:30pm | Send-Off Ceremony | Kapco Park |
| 7:00pm-8:30pm | Parent Reception | Kapco Park Terrace |
*Come meet with our Student Life team to discuss tips, tricks, and advice for supporting your CUW student!
**If your student is a UPS Scholar or a First-Generation college student (meaning no parents or siblings have gone before them), we invite you to attend this session with your student.
Registration
Please register yourself and any guests who plan to attend Welcome Weekend on the form below by Aug. 9th, 2021.
Registration
Download the CUW App!
Click one of the links below to download the CUW App on your mobile device.
Spring Orientation
If you are coming to CUW in January, please plan to attend Spring Orientation at the end of January. More information regarding Spring Orientation 2021 will be coming soon!
Questions?
If you have any questions about Welcome Weekend, please don't hesitate to contact Megan Theesfeld at 262-243-2218 or at Megan.Theesfeld@cuw.edu.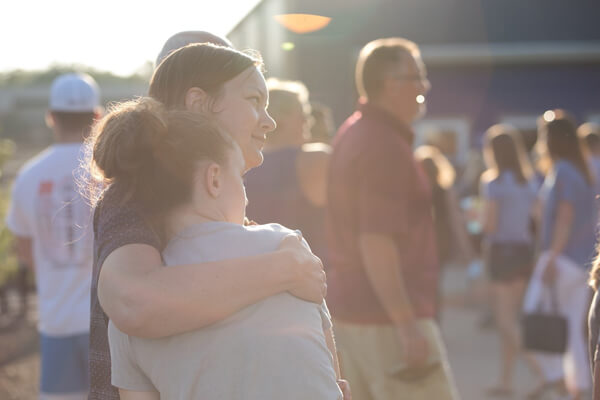 Mother and daughter sharing a special moment during the Sending Off Ceremony.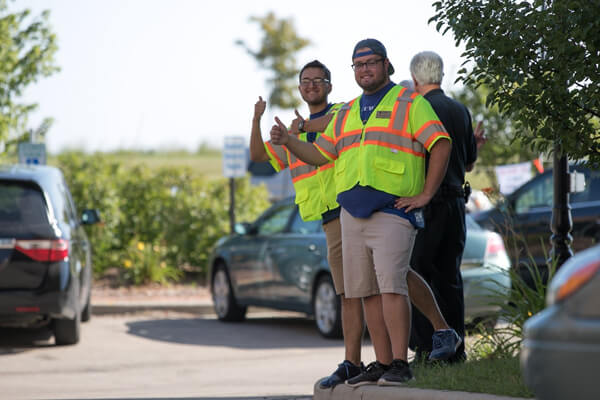 Friendly smiles everywhere you go during Fall Welcome Weekend!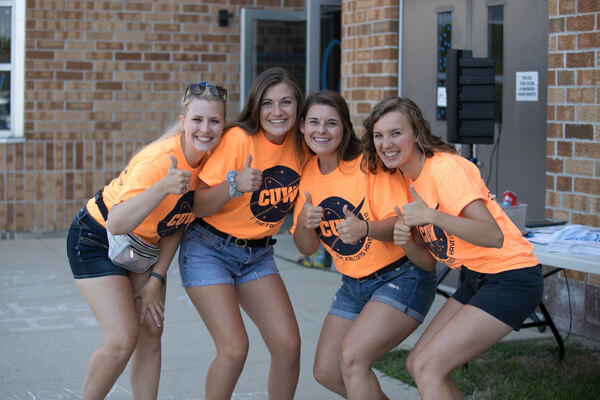 Greetings from your New Student Experience leaders!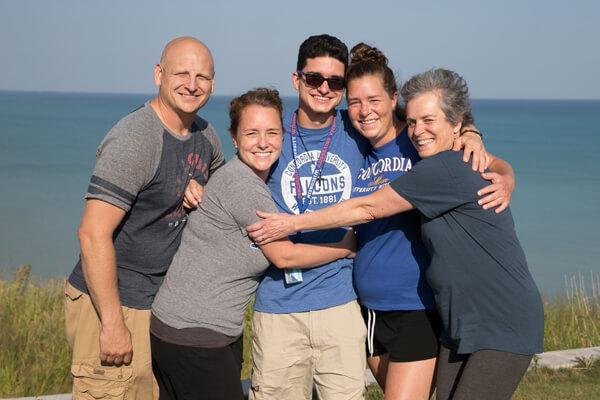 Celebrating a new beginning at CUW!