Welcome New & Transfer Students!
You've attended Falcon Days, submitted your housing forms, and registered for your classes - the last piece of your transition to becoming a CUW Falcon is Fall Welcome Weekend! During this 4-day experience, you will:
Meet new friends
Get comfortable on campus before classes start
Learn about all the great activities you can take part in
Enjoy beautiful Lake Michigan
Learn about academic expectations and university conduct
Attend worship service
Get ready for what could be some of the greatest years of your life
Have a ton of fun
And much more!
Fall Welcome Weekend will take place on August 25th – 28th, 2022.
This event is required for all incoming undergraduate new and transfer students, so mark your calendars now and get ready for an unforgettable start to your CUW career. Below is an overview that outlines the schedule of events.
Schedule
Download the CUW App!
Click one of the links below to download the CUW App on your mobile device.
Questions?
If you have any questions about Winter Orientation, please don't hesitate to contact Sarah Deheck at 262-243-4277 or sarah.deheck@cuw.edu.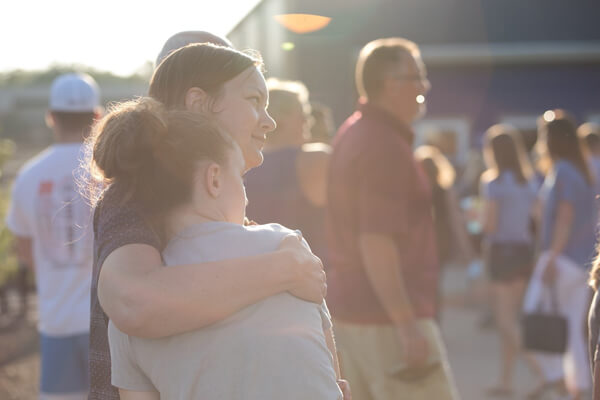 Mother and daughter sharing a special moment during the Sending Off Ceremony.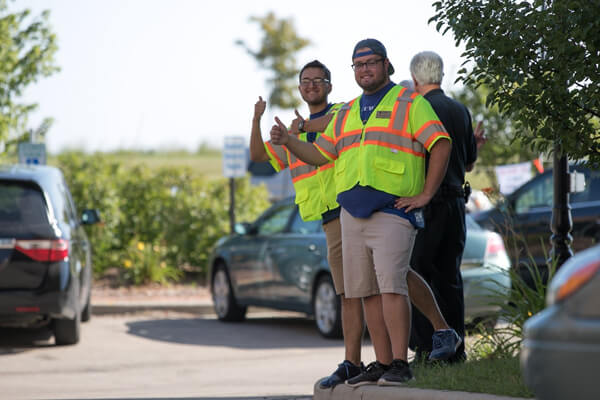 Friendly smiles everywhere you go during Fall Welcome Weekend!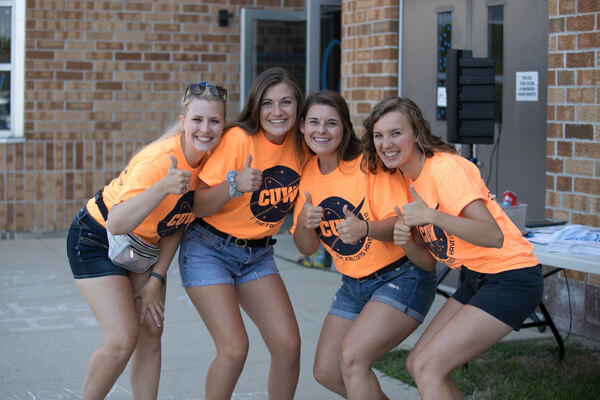 Greetings from your New Student Experience leaders!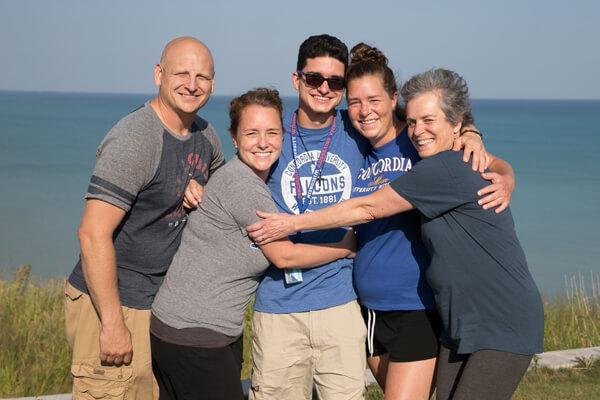 Celebrating a new beginning at CUW!