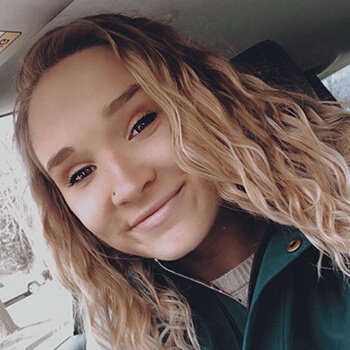 Lizzy Balsinger
Hometown: Cedarburg, WI
Major: Communication Sciences and Disorders w/ a Women's Studies minor
Fun Fact: I am presently one of three individuals involved in my minor. I am extremely passionate about women's history and women's rights. I consider "feminist" a character trait of mine!
Advice: Say YES. If you aren't sure you want to take a chance or do something, just go for it. If your friends invite you to take a spontaneous trip to insomnia cookies at three in the morning, do it. If that cute guy or girl in your residence hall invites you to lunch, take the offer. If you get offered a new job, why not take the opportunity? This is about a time of personal growth and new experiences.
Taylor Burford
Hometown: Fort Wayne, IN
Major: Justice and Public Policy
Fun Fact: I have gone to a Concordia since 1st grade.
Advice: Get involved because that is how you meet new people and find what could be some of your best friends!
Amanda Butler
Hometown: Brownsville, WI
Major: Biomedical Sciences
Fun Fact: I'm allergic to skunks.
Advice: Make the most of every situation. Things won't always go how you want but you are never alone. Everyone here wants you to succeed, so don't be afraid to ask for help! This is the best time to try new things so go out of your box and try something you've never done. You may be surprised with the outcome!
Anna Chase
Hometown: Platteville, WI
Major: Pharmaceutical Sciences, Pre-pharmacy
Fun Fact: I enjoy driving the dirt bike and four-wheeler around and saying hello to our cute cows.
Advice: Do not be afraid to ask for help and use your resources! Concordia has many free resources and your teachers are always willing to help you out!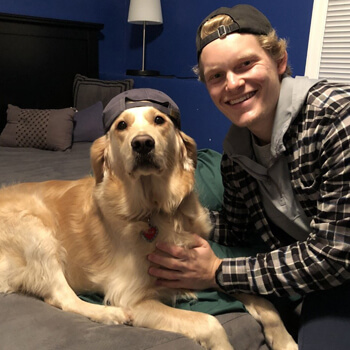 Kyle Fuller
Hometown: Roseville, MN
Major: Exercise Physiology & Psychology
Fun Fact: I can solve a Rubik's cube in under 2 minutes.
Advice: Don't use all your Falcon Points in the first two weeks.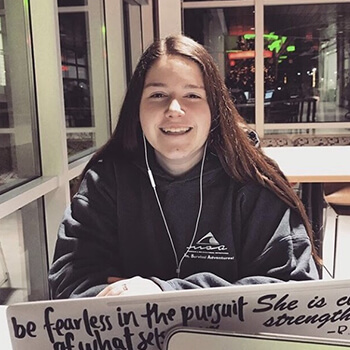 Mollie Hittinger
Hometown: El Monte, CA
Major: Lutheran Secondary Education for Math
Fun Fact: I love spending time with my family and friends, I adore long road trips with unplanned stops, and I love to try crafty stuff I see on Pinterest!
Advice: Be sure to explore lots of different clubs and classes to find your fit! There's something here for you!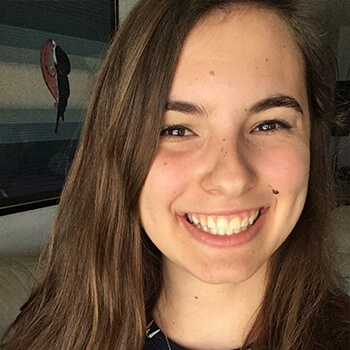 Alex Horaitis
Hometown: West Bend, WI
Major: Athletic Training
Fun Fact: My family and I went on a chocolate tour around WI last summer so I know all the best spots to satisfy that cocoa craving!
Advice: Say Yes! Life is filled with adventure, go explore! But also know when to say no. There are times when we must "adult."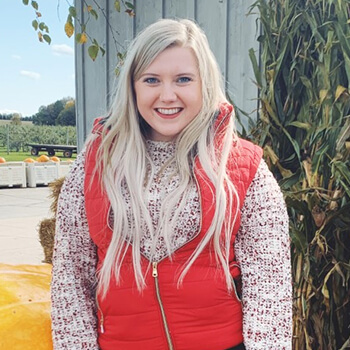 Donnelle Host
Hometown: Germantown, WI
Major: Healthcare Management
Fun Fact: I love trying new foods, my go to Starbucks drink is an iced chai and I am always up for a Chick-Fil-A run!
Advice: Try and make a new friend in each of your classes. Sit by a new person and introduce yourself!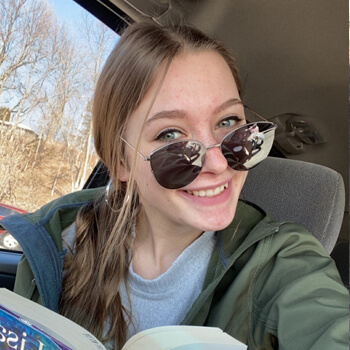 Mackenzie Irwin
Hometown: Sheboygan Falls, WI
Major: Communication Sciences and Disorders
Fun Fact: I love having coffee, especially with my friends.
Advice: Build connections with the faculty, they are more than willing to help you out!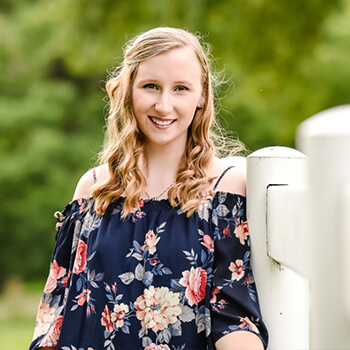 Taryn Kannon
Hometown: Bloomingdale, IL
Major: Occupational Therapy
Fun Fact: I love to travel a lot! I've been to 48 states and 4 countries.
Advice: Don't be afraid to try a new activity or club. It's a chance to meet new people and make new friends.
Trevor Kehring
Hometown: Jackson, WI
Major: Pre-Pharmacy
Fun Fact: I can do the splits!
Advice: Talk to everyone because you never know who you'll connect with.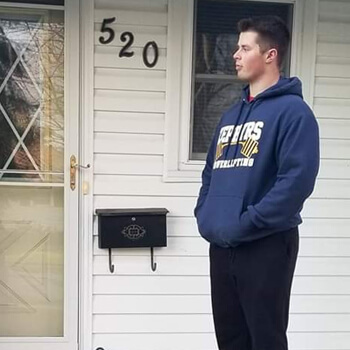 Jacob Kundert
Hometown: Neenah, WI
Major: Applied Theology
Fun Fact: I want to be a Pastor who competes in bodybuilding.
Advice: Be yourself and surround yourself with people who motivate you to do your best!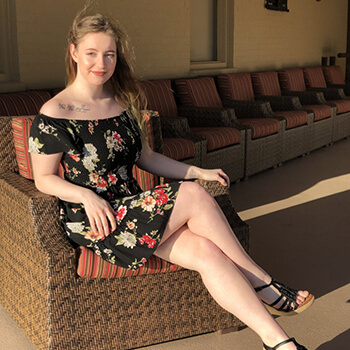 Shea Petersen
Hometown: Rhinelander, WI
Major: Public Relations and Hospitality/Event Managing
Fun Fact: I've played hockey for 16 years.
Advice: Keep an open mind and finding friends will become easy!
Jennifer Pierce
Hometown: Sheboygan, WI
Major: Social Work w/ a Social Science minor
Fun Fact: I have three tattoos.
Advice: Do not be afraid to get involved with groups/ clubs on campus! There are so many different clubs and organizations to get involved with.
Zach Pugh
Hometown: Germantown, WI
Major: Environmental Studies
Fun Fact: I have a lot of nicknames at CUW
Advice: Get more involved there are tons of opportunities on campus to get involved during the week!
Abigail Roskuszka
Hometown: Chicago, IL
Major: Accelerated Occupational Therapy
Fun Fact: I love deep dish pizza! I have two puppies and I had the privilege to study abroad in Ireland last year!
Advice: Be friendly to everyone! You never know who will end up being your closest friends.
Logan Snyder
Hometown: Franklin, IN
Major: Exercise Physiology
Fun Fact: I can solve a Rubik's cube faster than Kyle.
Advice: Even a short nap can go a long way.
Tim Steinke
Hometown: Brookfield, WI
Major: Environmental Studies w/ a Theatre minor
Fun Fact: I went to 4 grade schools in 3 states over 8 years
Advice: Everyone on campus is a potential best friend and every club is more than welcoming to newcomers.
Aishat Sulaiman
Hometown: Nigeria, Ibadan
Major: Biomedical Science
Fun Fact: One of my favorite things to do is watch Korean dramas and I'm also learning the Korean language.
Advice: You WILL make mistakes, so don't be afraid to ask for HELP.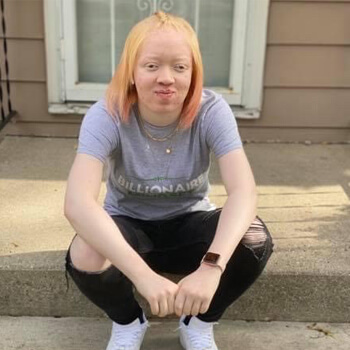 Dierra Tyra
Hometown: Milwaukee, WI
Major: Social Work
Fun Fact: I sing and write music.
Advice: Get out of your comfort zone and join clubs and groups, the best way to make friends is to get involved.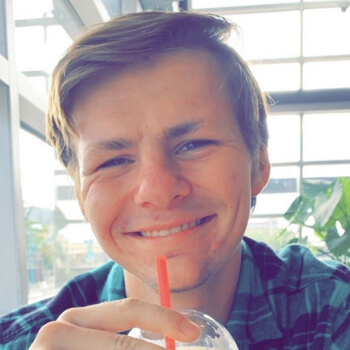 Mattson Wick
Hometown: New Berlin, WI
Major: Undergrad-Bachelors-Sports Business and Masters in Business Administration
Fun Fact: I am a goalkeeper on the men's soccer team.
Advice: Put yourself out there and try new things. You will find that you regret not trying things more than you would regret trying them.
Ali Willadsen
Hometown: Sheboygan, WI
Major: Nursing w/ a Theatre minor
Fun Fact: I am the handler of Zoey the comfort dog on campus.
Advice: Talk to the people around you in class on the first day. I know it can be intimidating but I met my best friend that way and I am so happy I put myself out there. You got this!