Every fall we welcome new and transfer students during Concordia University Wisconsin's Fall Welcome Weekend. Our Fall Welcome Weekend is led by current students who serve as New Student Experience (NSE) Leaders. These campus leaders welcome new students in an engaging and positive way. Each new and transfer student is assigned an NSE Leader who guides them through all aspects of the Fall Welcome Weekend experience. Students can expect to hear from their NSE Leader during the summer if they have questions about Fall Welcome Weekend or transitioning onto campus.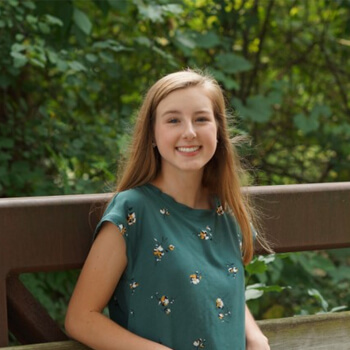 Lily Bansemar
Hometown: Menomonee Falls, WI
Major: Communication Sciences and Disorders
Fun Fact: I love Culver's chocolate custard!
Advice: Go out of your comfort zone a little bit and introduce yourself to new people. You can meet new lifelong friends if you say hi or start small talk. I also would say that there are many resources and people that want you to succeed, so do not be hesitant in asking for help or support during the first year! Or any year for that matter.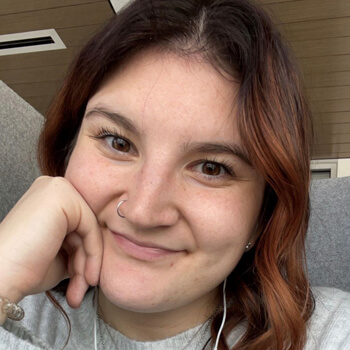 Andi Bridleman
Hometown: Kenosha, WI
Major: Nursing
Fun Fact: I love Marvel movies to the point that I can tell you what happens in the end credit scenes.
Advice: Study hard but never feel guilty for having fun at times!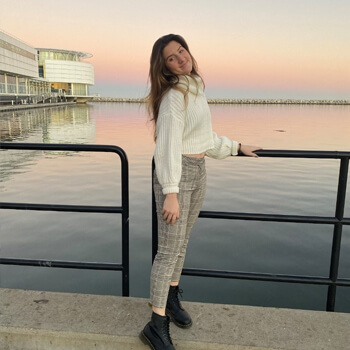 Jordana Burkeland
Hometown: Oregon, WI (not too far from Madison)
Major: Public Health
Fun Fact: I love to lift and exercise so you can always catch me in the weight room and I'm on the tennis team here!
Advice: Live in the moment and stay in the present. It is very hard to not get caught up on focusing on the end of college and needing to find a career, but everything falls into place. College is an important experience that only lasts a certain amount of time and it's important to make the most of it. Don't be afraid to make a mistake as it only helps you learn and puts you that much closer to helping you find your passion with what you want to do with your life!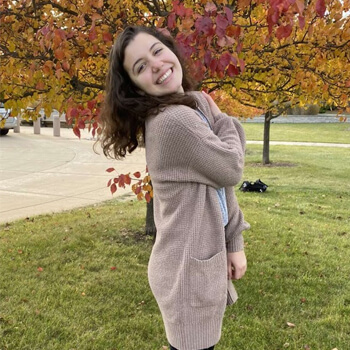 Kennedi Coffman
Hometown: Duluth, MN
Major: Early Childhood and Elementary Education
Fun Fact: I love music! I play ukulele and guitar and I love some good car karaoke sessions!
Advice: Your closest friends are going to be the people that you least expect them to be. Branch out and do things that you never thought you would do. Never be afraid to talk to someone new, the bigger network of friends you have the more enjoyable your college experience will be!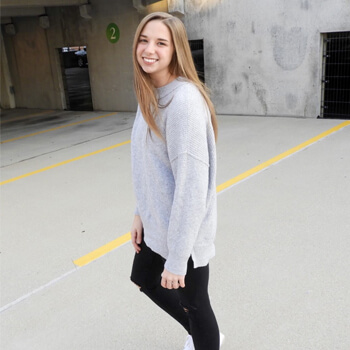 Emily DeRuyter
Hometown: Slinger, WI
Major:Rehabilitation Science, accelerated Pre-PT program
Fun Fact: I would love to become a pediatric Physical Therapist. I also enjoy spending time with family and friends and being outside!
Advice: Try new things, get connected with others, and have faith that you're doing the best you can!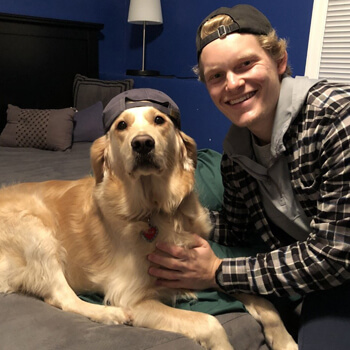 Kyle Fuller
Hometown: Roseville, MN
Major: Exercise Physiology and Psychology
Fun Fact: I can solve a Rubik's cube in under 2 minutes.
Advice: Take care of your body by getting sleep, exercising, eating well, or whatever else you need to stay healthy and energized throughout the year.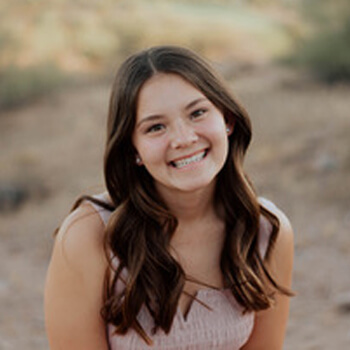 Anna Gong (pronounced like "Anna" from Frozen)
Hometown: Phoenix, AZ
Major: Psychology and Computer Science with a Spanish minor
Fun Fact: I'm also currently on the women's soccer team here at CUW. If you have any questions feel free to reach out! I'm excited to meet you guys in the fall!
Advice: Don't be afraid to try new things or to go out of your comfort zone. It's a great way to make unforgettable memories or to meet new people. :)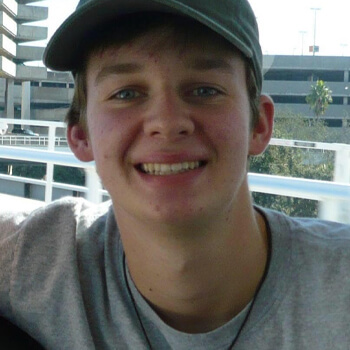 Harrison Hulse
Hometown: Apex, NC
Major: Applied Theology and Theological Languages (Pre-Seminary)
Fun Fact: I have an amazing twin brother named Spencer.
Advice: Don't be afraid to put yourself out there and try new things; you might surprise yourself in some awesome ways!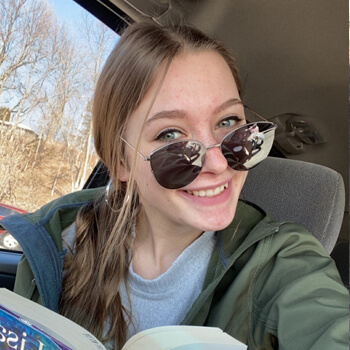 Mackenzie Irwin
Hometown: Sheboygan Falls, WI
Major: Communication Sciences and Disorders
Fun Fact: I love a good book and a good cup of coffee!
Advice: Do not be afraid to try something new because you might surprise yourself, it is never too late to join a club or start a new hobby!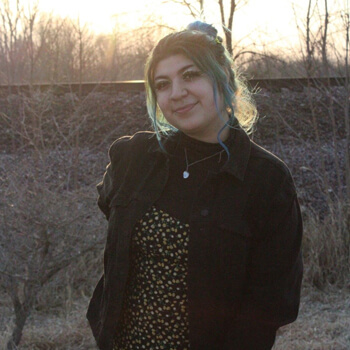 Zadeiah Juarez
Hometown: Las Vegas, NV
Major: Psychology
Fun Fact: I can talk about astrology for hours.
Advice: Just BREATHE! Remember that your mental health is important! Make sure to take time to take care of yourself and always listen to your body! Everything always works out. :)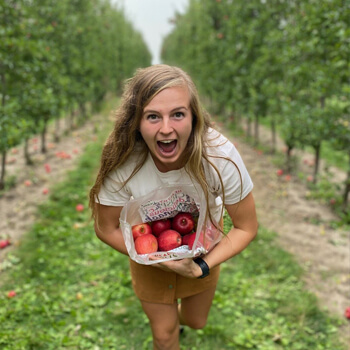 Mackenzie Larsen
Hometown: Appleton, WI
Major: Biomedical Science
Fun Fact: I learned to drive my grandpa's tractors by the age of nine!
Advice: It is important to recognize when you might need a little extra support, so do not be afraid to utilize the different support teams we have on campus. One thing that really helped me in college was going to SI (supplemental information) sessions. You may think you don't need the extra help, but even when you are a little bit confused, these sessions can be a lifesaver on your exams as well as within your study habits.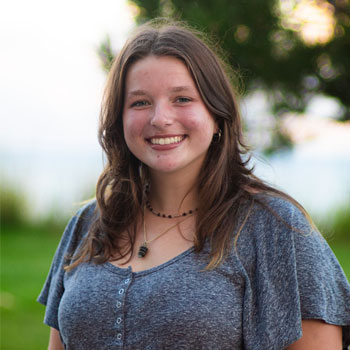 Abby McGue
Hometown: St. Louis, MO (home to Nelly and the best tap water in the country)
Major: Math and Secondary Mathematics Education
Fun Fact: I am on the field hockey team with Christina and Caroline. I have also managed to never break a bone, despite playing sports my whole life.
Advice: Make connections with your classmates and professors. Don't be scared to ask a question ever, because it is more than likely someone else is thinking the exact same thing.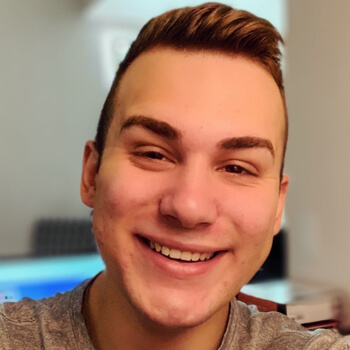 Skyler Moyer
Hometown: Syracuse, NY
Major: Christian Thought and Biblical Languages (Pre-Seminary)
Fun Fact: My favorite Apostle is Saint Paul for a reason that surprises many! For years before I was given the gift of faith, I was a persecutor of Christianity. Following a series of events which I could only describe as the providence of God, my heart was softened, and I ultimately felt called to be an overseer for the Good Shepherd's flock. A real Saul/Paul conversion! Feel free to ask me about it if you want to know more!
Advice: Be sure to do three things: meditate on the Scriptures often, leave your room, and remember to call back home! Getting out of your room to go to chapel, church, working out, groups, and events is super important for mental and spiritual health. Not only that, but you will make awesome friends along the way who will be there for you when you need help!
Megan Reinke
Hometown: Watertown, WI
Major: Education
Fun Fact:I love taking pictures and traveling!
Advice: Be organized and responsible, work hard on your schoolwork, but also save time to have fun with friends and hang out; college is all about finding yourself and learning to balance work and play.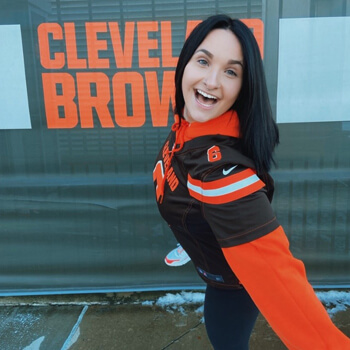 Caroline Slick
Hometown: Spotsylvania VA (which is known for all its Civil War history!)
Major: Secondary Education, Broad Field Social Studies
Fun Fact: I play on the field hockey team here at CUW along with Christina and Abby. I am also a huge sports fan, I love the Cleveland Browns and the Boston Bruins!
Advice: Go out of your comfort zone by trying clubs that interest you, that will also get you into meeting new people and making friends! Another one would be to stay on top of your schoolwork while also being able to enjoy your friends and that hang-out time!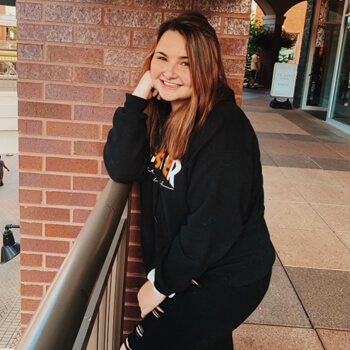 Christina Slick
Hometown: Spotsylvania, VA (aka where Chick-fil-A sauce was created)
Major: Elementary Education with a Mathematics concentration
Fun Fact: I am on the CUW field hockey team with Caroline and Abby!
Advice: Get involved with the school. It's a great way to meet new friends, get out of your room, establish a routine and help work on your time management. It's also really fun to be a part of different clubs and organizations with people who like the same things as you!!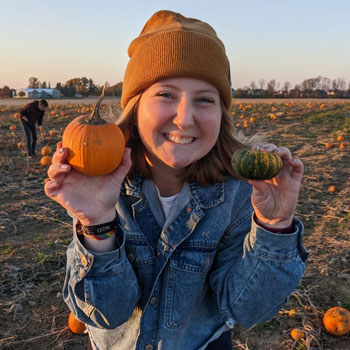 Katie Slominsky
Hometown: Appleton, WI
Major: Communication Sciences and Disorders with minors in Spanish and Education
Fun Fact: Something that a lot of people don't know about me is that I used to play bass drum in a traveling marching band that toured around Wisconsin, Michigan, and all the way to Massachusetts.
Advice: Make sure you call your mom every once in a while!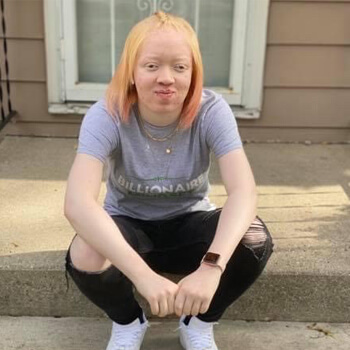 Dierra Tyra
Hometown: Milwaukee, WI
Major: Social Work
Fun Fact: I am a huge Swiftie.
Advice: Get out of your comfort zone and try new things.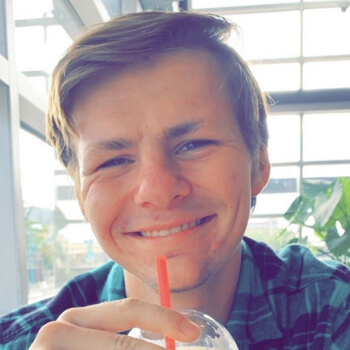 Mattson Wick
Hometown: New Berlin, WI
Major: Sport and Entertainment Business
Fun Fact: I am a member of the men's soccer team at Concordia.
Advice: Be optimistic as much as possible. Come into college with an open mind and a willingness to try new things.