Every fall we welcome new and transfer students during Concordia University Wisconsin's Fall Welcome Weekend. Our Fall Welcome Weekend is led by current students who serve as New Student Experience (NSE) Leaders. These campus leaders welcome new students in an engaging and positive way. Each new and transfer student is assigned an NSE Leader who guides them through all aspects of the Fall Welcome Weekend experience. Students can expect to hear from their NSE Leader during the summer if they have questions about Fall Welcome Weekend or transitioning onto campus.
Moriah Bagin
Hometown: Richfield, WI
Major: Hospitality and Events Business
Fun Fact: I was a clumsy child and had to have stitches in the front and back of my head.
Advice: Get involved in as much as you can freshman year. Sign up for clubs at the co-curricular fair and try to attend several meetings and then pick a few of your favorites and stick with those.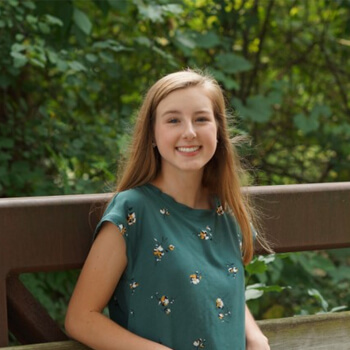 Lily Bansemar
Hometown: Menomonee Falls, WI
Major: Communication Sciences and Disorders
Fun Fact: I have been snorkeling in Mexico!
Advice: There are so many resources and people that want you to succeed here at CUW, so do not be hesitant in asking for help or support during the first year! Or any year for that matter.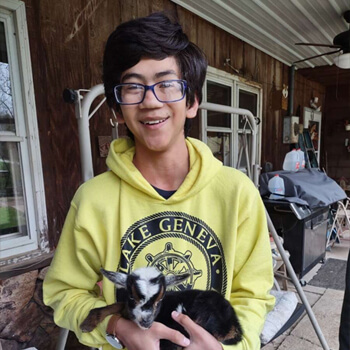 Humberto Barraza
Hometown: Milwaukee, WI
Major: Secondary Education (Mathematics)
Fun Fact: I can speak conversationally in 4 languages.
Advice: Be bold! Say hi to someone new! Ask someone for their snap! (Hint hint, everyone else is new too, so they probably want to be friends too!!!).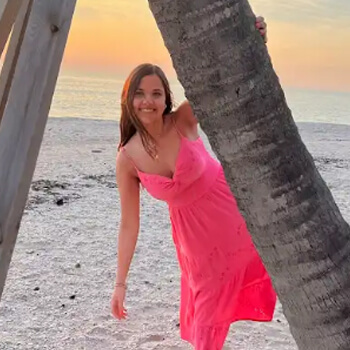 Miranda Briones
Hometown: Milwaukee, WI
Major: Secondary Education (Mathematics)
Fun Fact: I once pulled an all-nighter for an exam.
Advice: Do not pull an all-nighter for an exam; get sleep!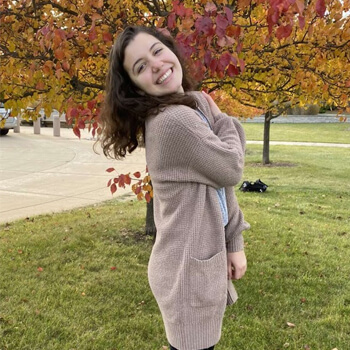 Kennedi Coffman
Hometown: Duluth, MN
Major: Early Childhood and Elementary Education
Fun Fact: As a true Minnesotan, my favorite food is Tatertot hotdish!
Advice: Be kind to people! Taking time to show others that you care is the best way to get to know new people! College is going to be the shortest, most enjoyable, yet hectic, time of your life! Take time to take care of yourself and those around you. We are so glad to have you here!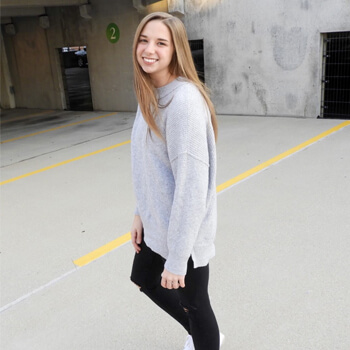 Emily DeRuyter
Hometown: Slinger, WI
Major: Rehabilitation Science, Accelerated Pre-PT program
Fun Fact: I can say the Pledge of Allegiance in Spanish.
Advice: Try new things, get connected with others, and have faith that you're doing the best you can!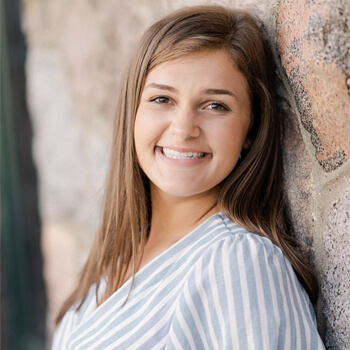 Abby Hafemann
Hometown: Hales Corners, WI
Major: Nursing
Fun Fact: My middle name is spelled wrong on my birth certificate!
Advice: Get sleep! It may seem fun to stay up late every night and procrastinate homework, but it will catch up with you. Work in advance on homework during the weeks that it seems like you have nothing to do, and time manage so you have time to hang out with your friends and maintain a steady sleep schedule!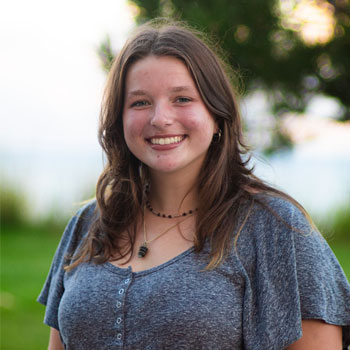 Abby McGue
Hometown: St. Louis, MO
Major: Mass Communications
Fun Fact: I have been vegetarian for over 3 years!
Advice: Get out of your comfort zone. Do things that may feel uncomfortable at first because they will definitely pay off in the end!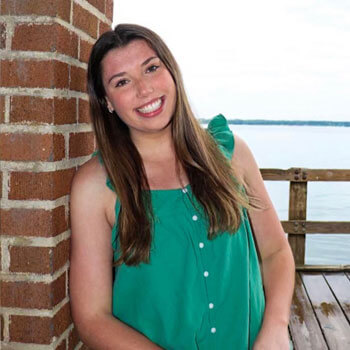 Lexington McKillips
Hometown: Edgerton WI
Major: Interior Architecture and Design with a Hospitality and Event Management minor
Fun Fact: My first job was as a cake decorator, and I am on the volleyball team at CUW!
Advice: Try to get connected in CUW whether it's sports, or clubs because the connections you find in college are priceless.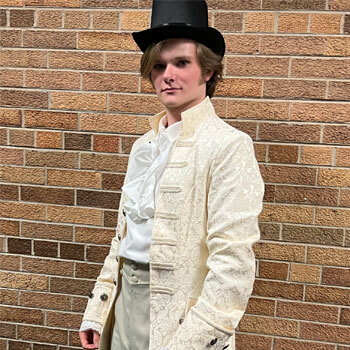 Zion Nelson
Hometown: Cedarburg, WI
Major: Applied Theology (Pre-Seminary) with a theater and theological languages minor
Fun Fact: For some reason, I thought about putting a tomato on my peanut butter waffle once, to this day I am contemplating the possibility.
Advice: Get yourself involved, participate in as many clubs as you can, and stick with the ones that you enjoy. Go to events and introduce yourself, everyone is extremely welcoming here and looks forward to greeting new faces. College is a fresh start so make sure to take advantage of it, but no matter what, God has a plan for you so don't stress about it.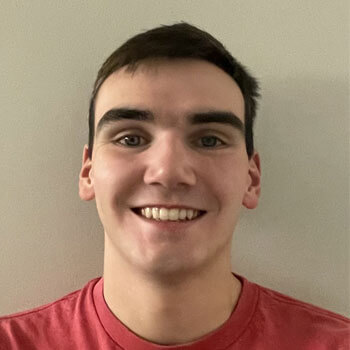 Jack Ramstack
Hometown: Germantown, WI
Major: Athletic Training
Fun Fact:I have seen every episode of Scooby-Doo.
Advice: Be persistent and do you. Don't take everything so seriously. You'll be fine. Just relax.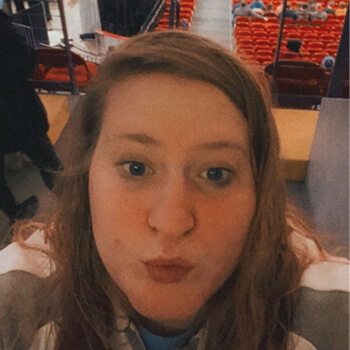 Alyssa Rieder
Hometown: Menasha, WI
Major: Athletic Training
Fun Fact: I am a twin.
Advice: Remember that difficult does not mean impossible. No matter how hard school is you will find a way to get through it.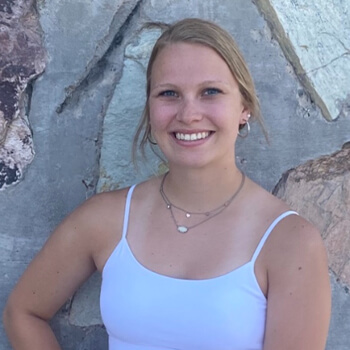 Alicia Schroeder
Hometown: Hilbert, WI
Major: Lutheran Elementary Education
Fun Fact: I have traveled to London, Paris, Florence, and Rome!
Advice: Do not be afraid to try something new, and do not be afraid to ask your professors for help.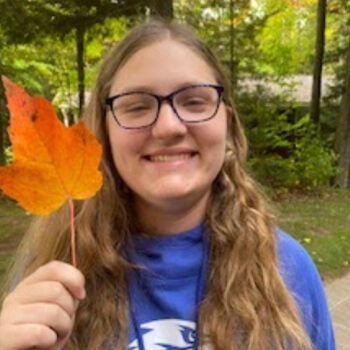 Julia Schulteis
Hometown: Parker, CO
Major: Lutheran Elementary Education with an english and theology minor.
Fun Fact: I'm an ambivert, which for me means I have no idea if I'm more introverted or extraverted!
Advice: You belong here! At first, it's easy to feel like you don't belong, but don't be afraid to be yourself. Try new things and find your rhythm!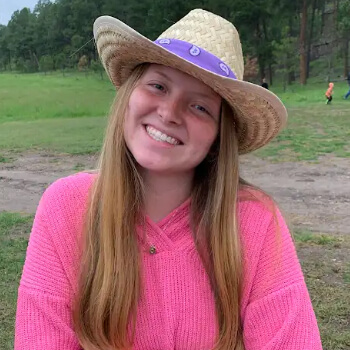 Olivia Sherman
Hometown: Mckinney, TX
Major: Rehab Science, Accelerated OT
Fun Fact: I am very extroverted and have been on 10 mission trips in my life!
Advice: Surround yourself with people who encourage you and lift you up!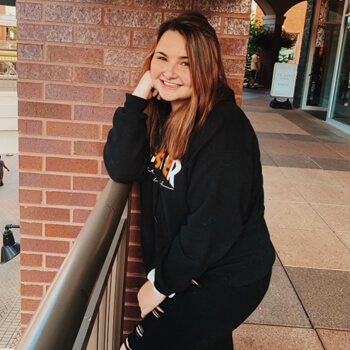 Christina Slick
Hometown: Spotsylvania, VA 
Major: Elementary Education
Fun Fact: I love Taylor Swift!
Advice: Get involved with different clubs and organizations on campus. There's something for everyone! I was able to meet amazing people and get awesome leadership opportunities that have been able to help me grow as an individual. It also helps you get out of your room and find friends with the same interests as you!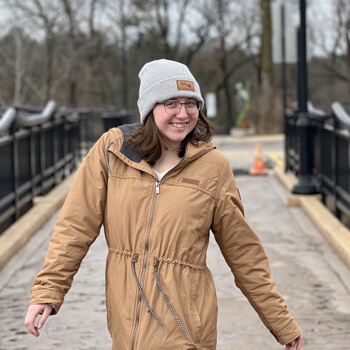 Adelyn Smith
Hometown: Antigo, WI
Major: Occupational Therapy
Fun Fact: I live 30 minutes from a town on a sheep farm.
Advice: Even if it makes you uncomfortable, try new things and sit by new people. Some of my closest friends I met by just sitting by them in the cafeteria.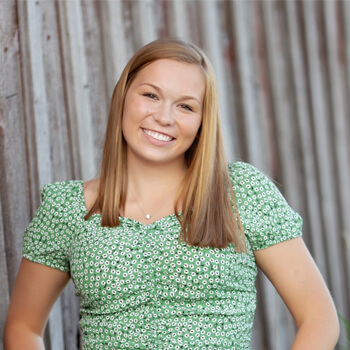 Kayla Stenz
Hometown: Chilton, WI
Major: Diagnostic Medical Sonography
Fun Fact: I have a twin brother named Kyle.
Advice: Keep an open mind and be willing to experience new opportunities along the way!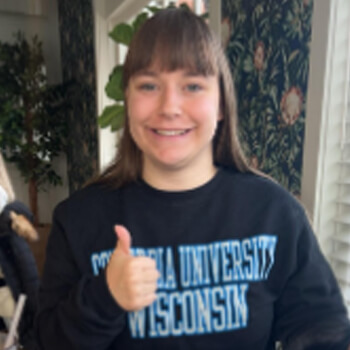 Katie Thomsen
Hometown: Valders, WI
Major: Rehabilitation Science (Accelerated Pre-PT)
Fun Fact: I was a gymnast for 12 years, and still coach youth gymnastics at my local YMCA.
Advice: Develop a good school/social life balance early on and work on building these habits from the start. There will be time for everything you need and want to do if you manage your time properly. School is important, but so are the things you love, so do not neglect either!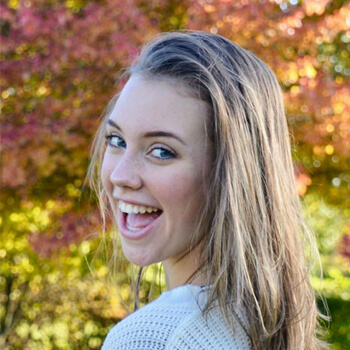 Lauren Walder
Major: Interior Architecture and Design
Fun Fact: One of my favorite experiences was going canyoneering in Utah.
Advice: Make sure to leave your room and go to the events at the beginning of the year. The people you meet may be your closest friends.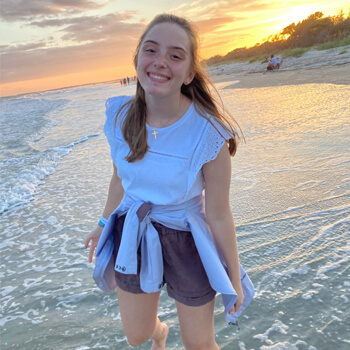 Olivia Walters
Hometown: Appleton, WI
Major: Communication Sciences and Disorders with a minor in spanish
Fun Fact: I am a twin!
Advice: Go to the events on campus! They are all super fun plus you just might meet people that could be your friends forever!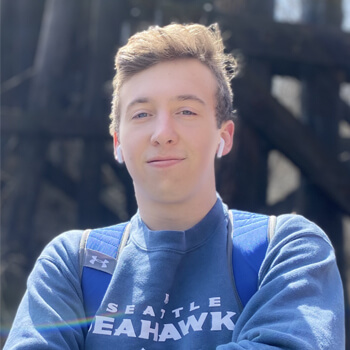 Isaac Zahrt
Hometown: Kronenwetter, WI
Major: Sports and Entertainment Business, Marketing
Fun Fact: I am on the track team here!
Advice: Get involved with as much as possible as soon as you get onto campus. This will allow you to quickly and easily make new friends!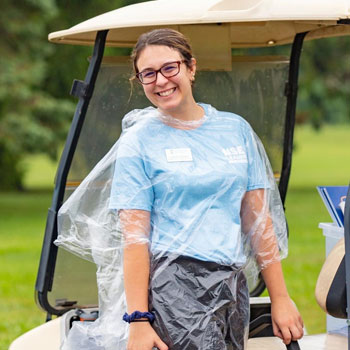 Sarah Deheck
Position: CUW Coordinator of Student Activities
Hometown: Sheboygan Falls, WI
Bachelor of Science: Marketing, Hospitality/Event Management (CUW)
Master of Business Administration: Strategic Marketing (CUW)
Fun Fact: I studied abroad in Austria!
Advice: Be sure to watch the sunrise on the bluff every once in a while!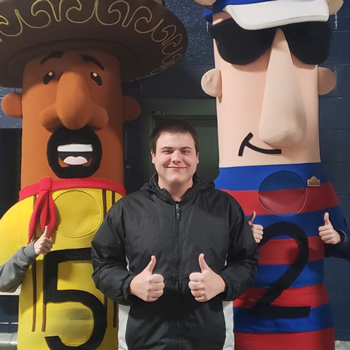 Adam Frederick
Position: NSE Graduate Intern
Hometown: Marchfield, WI
Bachelor of Science: Business Administration (UWGB)
Masters of Student Affairs in Higher Education (Marquette)
Fun Fact: I am a notary.
Advice: Enjoy your time while in college. It will be over before you know it.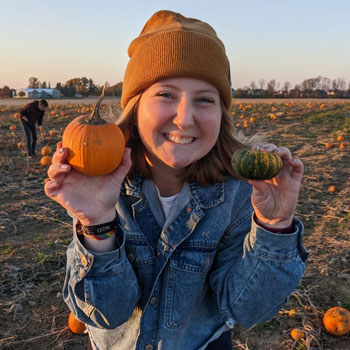 Katie Slominsky
Hometown: Appleton, WI
Position: NSE Undergraduate Intern
Major: Hospitality & Event Business, Spanish
Fun Fact: I work off-campus at the Cedarburg Coffee Roastery.
Advice: Use a planner and call your mom!