Learn from today's business leaders
We want to do everything in our power to help you achieve success. Whether you want to advance your career or become a better leader, our global MBA program will give you an advantage in the workforce. This program is designed for busy working professionals. That's why we offer flexibility first and foremost. You have the option of pursuing your MBA at our main Mequon campus, at one of our off-site centers, or online.
At first glance, 39 credits, or 13 courses, might sound daunting – especially if you're a working professional. But at Concordia, you can complete your MBA in less than two years - while still working full-time. Each class lasts eight weeks and is taught by industry experts in the classroom or online. You'll take eight core classes, required for every student, and five additional classes chosen from your concentration area. Our curriculum includes STEM courses and concentrations, weeklong study abroad options to China and Austria, dual degree opportunities and internship credits. You'll also get industry-related exam prep and certificates in your concentration area. Because we want to get you started on the right track, we accept up to six graduate transfer credits. Plus, no GMAT or GRE are required to apply.
This program is all about the professors. As a student, that may sound unusual. But the point is, learning from real-world practitioners with extensive professional industry experience is going to set you apart. Your classmates are like-minded professionals striving to learn today's critical innovative business skills, so you'll be learning from the best alongside the best. You'll also receive excellent advising (whether you're an online or on-campus student), facilitated by a dedicated staff who's always willing to schedule advising times that are convenient for you. You'll come out of this program with a deeper understanding of how to make important financial decisions, analyze data, manage diverse work groups and be a leader in your concentration area.
Concentrations / Specializations
Licensure / Certifications
MBA 523/823 Oracle Java Programming, MBA 528/828 Oracle Business Applications, MBA 521/821 Oracle Academy Database Design & Programming, MBA 628/928 Fisk Finance - ARM 56, MBA 627/927 Risk Management Theory Application-ARM 54, MBA 579/879 Strategic Innovation, MBA 548/848 LEED Associate & Accredited Professional, MBA 523/843 Lean Systems, MBA 542/842 Six Sigma Process
In addition to our main and online campuses, Concordia has nine center locations which offer accelerated undergraduate and graduate programs close to where you live and work.
Appleton
Beloit
Green Bay
Kenosha
Madison
Mequon
Midtown
Miller Park Way
Online
Other
Waukesha
All prerequisite content areas can be fulfilled by taking a single course, MBA 513/813 Business Foundations for Administrative Professions. Students with professional experience in these content areas may request a waiver.
Career Paths
Executive
Mid and Upper Level Manager
Doctor
Lawyer
Pharmacist
Entrepreneur
Other professionals seeking a working understanding and application of the business side of their industry
Graduate Application Steps
These programs have a minimum undergraduate GPA requirement of 3.00.
Admissions Process for Graduate School
Application (Please Submit the Following):
Application form available at: www.cuw.edu/apply
Non-refundable application fee
One page essay describing your reason for obtaining a graduate degree
Résumé of your education and employment experience
Two signed letters of recommendation using the Recommendation Form(recommendation letters on letterhead may also be submitted)
All official transcripts leading to your bachelor's degree
Please note:
Graduate entrance exams such as the GRE are not required
If you have completed graduate level classes in the last seven years and wish to have them evaluated for possible transfer, please contact your admissions counselor for more information on transferring graduate credits
International students should contact the Office of International Student Services at international.admissions@cuw.edu for additional application requirements

Evaluation
When an applicant's file is complete, the file is forwarded to the Admission Committee for review.


Admission
If the student is admitted, an acceptance letter will be mailed to the student and the student's Falcon One Student ID number. Password information to access my.cuw.edu will be sent separately from the Information Technology office. Your advisor will be able to give you information regarding completion of the required student orientation before you begin your first class.
Date of Orientation: Thursday, April 5th from 5:00 PM to 6:30 PM
Non-Degree Seeking Graduate Students
Please complete the Non-Degree Application at www.cuw.edu/apply
Non-degree applicants only need to submit an application to begin admission review; however academic transcripts may be requested to complete our review
Contact Us
For additional information, please contact the Graduate Admission Office at graduate.admission@cuw.edu or 262.243.4300.
Associate Professor
Phone: (262) 243-4229
Email: bart.brock@cuw.edu

Bio
William (Bart) Brock brings over 25 years of accounting experience into the classroom. A licensed CPA, he served as CFO for both the First Alert® and Coleman® companies and has extensive experience leading multi-national organizations throughout the Americas, Europe, and Asia. His teaching and research focuses on transformative accounting as a mechanism for organizational decision-making and change.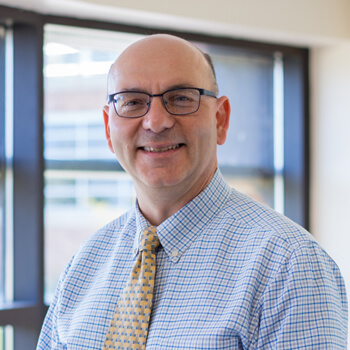 ---
Education
Ph D - Organization Development, Benedictine University (2013)
MBA - Management, Emory University (2002)
BBA - Accounting, Georgia College & State University (1993)
---
Research Interests
Transformative Accounting
Organizational Change
---
Teaching Interests
Accounting
Organizational Leadership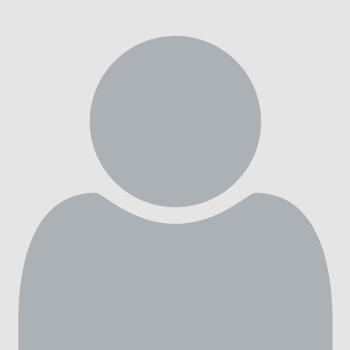 Professor
Phone: 4204
Email: joseph.jacobsen@cuw.edu

Bio
Dr. Jacobsen is currently a full professor of economics at Concordia University Wisconsin where he teaches microeconomics, macroeconomics and econometrics. He is also developing new courses within the economics major and it also developing a decision science focused MBA that emphasizes mathematics, science and sustainability. His latest book, Sustainable Business & Industry is being adopted across the country as a textbook for graduate and undergraduate business and industry coursework.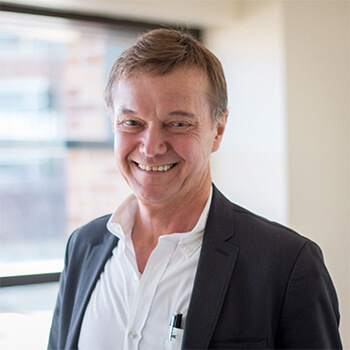 ---
Education
Ph D - Interdisciplinary , Marquette University (2005)
MBA - Business, CUW (1996)
BA - Business, CUW (1995)
HVAC Systems and Controls , Milwaukee School of Engineering (1986)
Power Engineering , MATC (1982)
Teaching Certification , Wisconsin Technical College System (2008)
---
Research Interests
Nonlinear Dynamic Multivariate Modeling
Diffusion in physics, social science, biology and business
---
Teaching Interests
Dean - Batterman School of Business, Professor
Phone: (262) 243-2778
Email: daniel.sem@cuw.edu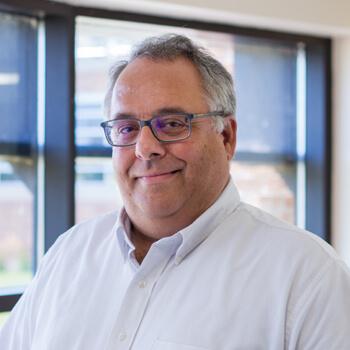 ---
Education
JD - Intellectual Property; Corporate Law, Marquette University (2015)
Ph D - Biochemistry, UW-Madison (1990)
MBA - Marquette University (2013)
BS - Biochemistry, UW-MIlwaukee (1986)
---
Research Interests
Drug design and development
Intellectual property
---
Teaching Interests
Entrepreneurship
Medicinal Chemistry and Drug Design
Students wishing to engage in the short-term study abroad experience to Upper Austria University's Cross Cultural Business Conference, or Culture and Business in China can apply for the Concordia University Study Abroad Grant. Other scholarship opportunities are available depending on the type of concentration sought such as healthcare administration. Visit our Scholarships & Grants page for more information on scholarships and grants.
Connect with a Counselor
Please select the area that best describes you from the options below.