Are You Providing The Education Support Your Employees Are Requesting?
Your employees are your biggest asset. Are you giving them what they need to succeed?
Concordia University gives companies the unique opportunity to provide educational access to their employees while increasing talent retention and professional development.
Why partner with Concordia?
Scholarships specifically available for our business partners.
2nd largest private school in WI.
Flexible, online, higher educational programs.
24/7 accessibility.
Experts in online education since 1998 with 90+ fully online degrees.
There is no cost to you and is non-exclusive
Through our Business Partnership Program, Concordia delivers on all your learning & development needs through access to online classes, scholarship assistance, and a student success advisor to support each student in real-time.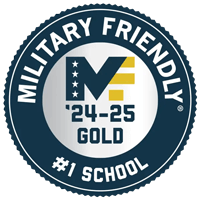 Partnership highlights
Scholarships available to employees of partnered companies
Continuing education tailored to meet the needs of your business
Equip your employees with the industry specific skills you want them to know
Customize your partnership experience
Opportunity to recruit our students
Concordia provides marketing materials to share with employees and handles all scholarship questions and applications
Graduate and Doctoral Nursing students apply here.
Never stop learning, growing, and taking the next step
Nursing / Healthcare Degree Pathways
Wherever you are in your nursing or healthcare career, Concordia University Wisconsin will prepare you for where you want to go next!
Customized corporate education
Concordia University provides fully online, flexible, higher educational programs for today's working professional. You can choose from one of our already established programs, or meet with us to customize your own.
Data-informed decision making
Strength-based leadership
Servant leadership
Listening and Empathy
Teamwork and collaboration
Establishing trust with team members
How to coach and mentor colleagues and staff
Apply principles to real-life scenarios and challenges.
Project Management
Learn leadership and team-building techniques and strategies for managing team dynamics and resolving conflicts.
Learn about stakeholder management techniques, communication planning, and stakeholder analysis, that can help them build and maintain strong relationships with all parties involved.
Learn techniques for identifying and assessing project risks and strategies for mitigating or avoiding them.
Teach students about different project management methodologies.
Data-informed decision making
Teach students about different data collection techniques:
Surveys
Focus groups
Interviews
Statistical analysis techniques
Regression analysis
Hypothesis testing
Students can learn about data visualization techniques:
Charts
Graphs
Dashboards
Principles for effective data visualization
Business intelligence tools and platforms available for data analysis and visualization:
BI tools
Tableau
Power BI
Strength-based leadership
Cultivate new leaders
Refresh current leaders
Train identified future leaders
Identifying strengths and how to use them as a leader
Understanding what it means to be a servant leader
Best practices in communication/essential skills
Sustainability
Suitability principles center on the economy, society, and the environment. Play a role in improving an organization's long-term value, reputation, and efficiencies.
Key concepts to explore include global production systems, sustainability, social entrepreneurship, and lean practices.
Continuous Improvement/Lean Six Sigma
Explore the concepts of continuous improvement by building your skillset to implement new strategies and initiatives to improve performance, lower costs, and maximize output.
We were very pleased working with the Concordia Team on this workshop. They were open, honest and were very receptive to tailoring this class to the "Sendik's Culture". Our leaders provided universally positive feedback. It was a valuable use of our time.
Mark Kahl
/
President, Sendik's
Career bootcamps for high-growth tech jobs
Begin your new tech career with Concordia University Wisconsin's career bootcamps
What our students are saying
Concordia is very practiced and experienced at providing an online format that is also comprehensive. This appealed to me as a busy working mother who also has expectations of high standards of practice.
Kristen
/
Adult Geriatric Primary Care NP (MSN)
CUW's online/hybrid/in-person model is unique and beneficial to non-traditional students. They are affordable and the ability to pay class by class made the finances more manageable.
Erin
/
December 2022 / MBA in Healthcare Administration
Bachelor of Science in Engineering
Choose from chemical or industrial engineering majors that balance technical skills, faith-based learning and a liberal arts foundation
Featured Partners
Contact us to learn more about becoming a featured partner.
Frequently asked questions
Answers to a few frequently asked questions about scholarships and partnering with Concordia.
Contact
If your company would like to collaborate with us on innovative approaches to programming and action-oriented results for our communities, click here to contact us today.
Recommended for you
The Essential Guide to Earning a Master's in Leadership
Are you looking to advance your leadership skills? Check out the master's in leadership program at Concordia University. Read More
Our Partners
Please view our complete list of business and community partners:
A & O CPA
Addev Materials North America
American Family Insurance
Ansay & Associates, LLC
Argosy University
Associated Bank
Badger Meter
Bay Industries (Bay Family of Companies)
Baycare Clinic
Biotech Policy Group
Boldt Company
City of Green Bay
City of Manitowoc
City of West Bend
College of Menominee Nation
College Possible Milwaukee
Continental Properties
Cousins subs
Early Childhood Staffing Solutions
Fabio Perini North American
Fox Valley Technical College
Froedtert ( with Edcor)
Glenroy
Granite Hills Hospital
Hospital Sisters Health System (HSHS)
Humana
Inpro Corp.
Kettle Moraine YMCA
KHS USA
Krause Brokerage Services
LaForce, Inc.
Lutheran Church Extension Fund
Lutheran Counseling and Family Services (LCFS)
Lutheran Social Services of Wisconsin and Upper Michigan
Mercyhealth
National Multiple Sclerosis Society (NMSS)
Northeast Wisconsin Technical College
Northwestern Mutual Lueder Group
Orchards Children's Services
Orthopaedic Hospital of Wisconsin
Pace Industries
Palermo's
Pet Supplies Plus: Austin
Pet Supplies Plus: Fitchburg
Pet Supplies Plus: Freeport
Pet Supplies Plus: Marshfield
Pierce Manufacturing
Prevea Clinic, Inc.
ProHealth Care, Inc.
Rogers Behavioral Health
Sendik's
Sheboygan County
SSM Health Care
Unity
Upland Hills Health
Walgreens Co.
Waukesha County Technical College
WEC Energy Group
Wellpoint Care Network
Wilo USA
Tuition Benefit Program
Marshfield Clinic
Schneider
Eligible Programs
Select an academic school to review their available degrees: