Are You Providing The Education Support Your Employees Are Requesting?
Your employees are your biggest asset. Are you giving them what they need to succeed?
Concordia University gives companies the unique opportunity to provide educational access to their employees while increasing talent retention and professional development.
Why partner with Concordia?
Scholarships specifically available for our business partners.
2nd largest private school in WI.
Flexible, online, higher educational programs.
24/7 accessibility.
Experts in online education since 1998 with 90+ fully online degrees.
There is no cost to you and is non-exclusive
Through our Business Partnership Program, Concordia delivers on all your learning & development needs through access to online classes, scholarship assistance, and a student success advisor to support each student in real-time.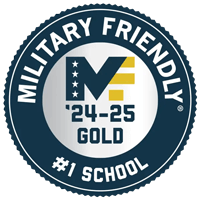 Partnership highlights
Scholarships available to employees of partnered companies
Continuing education tailored to meet the needs of your business
Equip your employees with the industry specific skills you want them to know
Customize your partnership experience
Opportunity to recruit our students
Concordia provides marketing materials to share with employees and handles all scholarship questions and applications
Graduate and Doctoral Nursing students apply here.
Never stop learning, growing, and taking the next step
Nursing / Healthcare Degree Pathways
Wherever you are in your nursing or healthcare career, Concordia University Wisconsin will prepare you for where you want to go next!
Featured Partners
Contact us to learn more about becoming a featured partner.
Career bootcamps for high-growth tech jobs
Begin your new tech career with Concordia University Wisconsin's career bootcamps
Bachelor of Science in Engineering
Choose from chemical or industrial engineering majors that balance technical skills, faith-based learning and a liberal arts foundation
Frequently asked questions
Answers to a few frequently asked questions about scholarships and partnering with Concordia.
Contact
If your company would like to collaborate with us on innovative approaches to programming and action-oriented results for our communities, click here to contact us today.
Recommended for you
Why should I invest in a Tech Bootcamp?
Get the skills you need to enter a new career in tech. Understand why investing in a tech bootcamp can set you up for continued success. Read More
Our Partners
Please view our complete list of business and community partners:
4imprint
A & O CPA
Addev Materials North America
American Family Insurance
Ansay & Associates, LLC
Argosy University
Associated Bank
Badger Meter
Bay Industries (Bay Family of Companies)
Baycare Clinic
Biotech Policy Group
Boldt Company
City of Green Bay
City of Manitowoc
City of West Bend
College of Menominee Nation
College Possible Milwaukee
Continental Properties
Cousins subs
Early Childhood Staffing Solutions
Fabio Perini North American
Fox Valley Technical College
Froedtert ( with Edcor)
Glenroy
Hospital Sisters Health System (HSHS)
Humana
Inpro Corp.
Kettle Moraine YMCA
Krause Brokerage Services
LaForce, Inc.
Lutheran Social Services of Wisconsin and Upper Michigan
Mercyhealth
Milwaukee Area Technical College
Northeast Wisconsin Technical College
Northwestern Mutual Lueder Group
Orthopaedic Hospital of Wisconsin
Pace Industries
Palermo's
Pet Supplies Plus: Austin
Pet Supplies Plus: Fitchburg
Pet Supplies Plus: Freeport
Pet Supplies Plus: Marshfield
Pierce Manufacturing
Prevea Clinic, Inc.
ProHealth Care, Inc.
Rogers Behavioral Health
Rite-Hite
Secura Insurance
Sendik's
Sheboygan County
SSM Health Care
Unity
Upland Hills Health
Walgreens Co.
Waukesha County Technical College
WEC Energy Group
Wellpoint Care Network
Wilo USA
Tuition Benefit Program
Marshfield Clinic
Schneider
Eligible Programs
Select an academic school to review their available degrees: